Welcome to St James the Apostle Church, Pulloxhill
part of the Benefice of Flitton, Pulloxhill & Silsoe
in Central Bedfordshire - part of the Diocese of St Albans.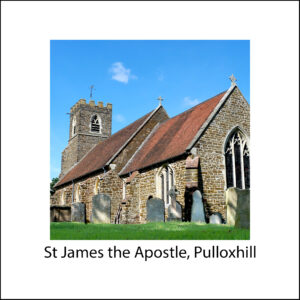 The original church in Pulloxhill was dedicated in 1219, but was largely destroyed in the 17th Century; building of the current church began in 1846.
Our vision is to create a church community that is welcoming, loving and draws in the wider community to its life and worship.  We hope that you will find much to interest you in our pages. As well as a variety of services, we have a lot of social and community events organised by the Friends of Pulloxhill Church or by the Parochial Church Council. Please see Forthcoming Events or Latest News for details.
We hope to see you soon
Our Vicars and Ministry Team