Welcome to St James the Apostle Church, Pulloxhill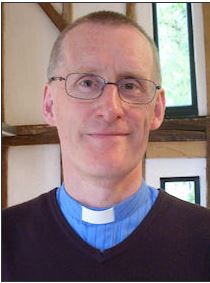 We are delighted to announce that the Reverend David Payne has been appointed as the Priest in Charge for the Benefice of Silsoe, Flitton and Pulloxhill.
David is currently the Vicar of Bottesford, Muston, Redmile, Plungar and Barkestone in the Vale of Belvoir (Leicester Diocese) and Deanery Pastoral Ministry Enabler. David and his family are expected to move into the Silsoe Vicarage towards the end of October and he will be licensed by Bishop Alan on 10 November.
Rev Payne introduces himself and his family - click here
We expect to be able to resume services in our Benefice Churches in September; these will be led by members of our Ministry Team and details of when and where services are taking place will be posted on our websites. 
Flitton Church is open for private prayer by appointment only  - please contact Angela Ayres on 01525 860723
Our Ministry Team are continuing to record services and providing service sheets so that you can follow a service on line at a time to suit you when you have peace and quiet.  We also have some resources, including suggested home worship services and prayers for the outbreak; so the worship of God can continue in our hearts and in our homes.
You will find all this on our 'Virtual Vicar' page.
Our vision is to create a church community that is welcoming, loving and draws in the wider community to its life and worship.  We hope that you will find much to interest you in our pages. As well as a variety of services, we have a lot of social and community events organised by the Friends of Pulloxhill Church or by the Parochial Church Council. Please see Forthcoming Events or Latest News for details.
We hope to see you soon