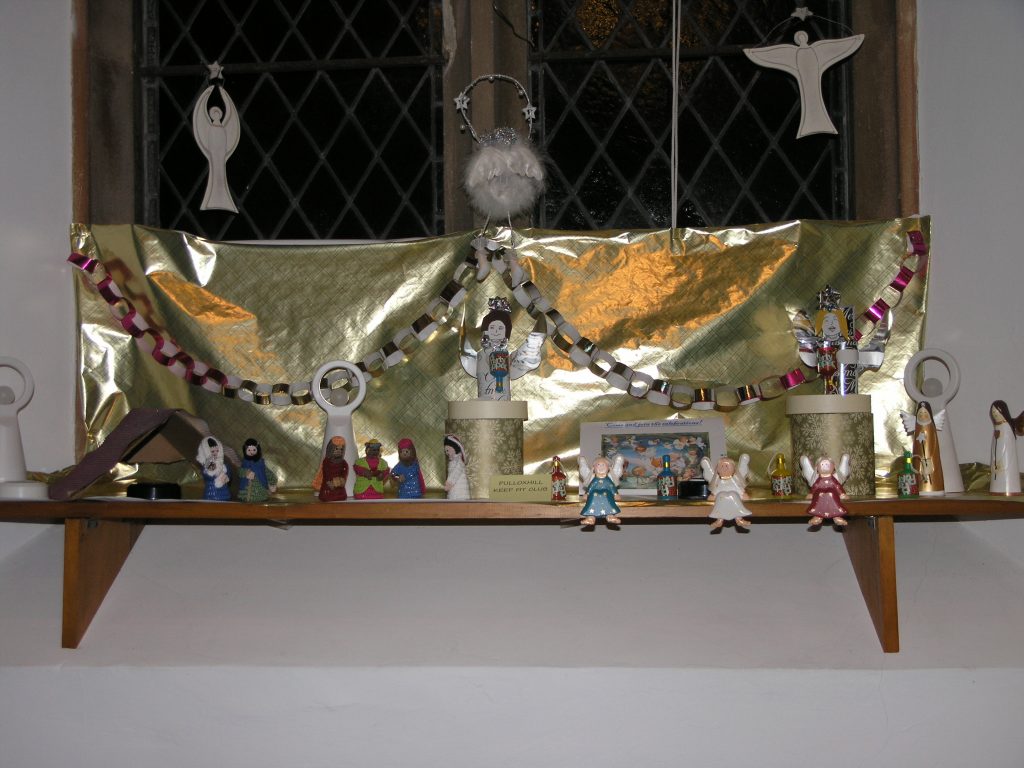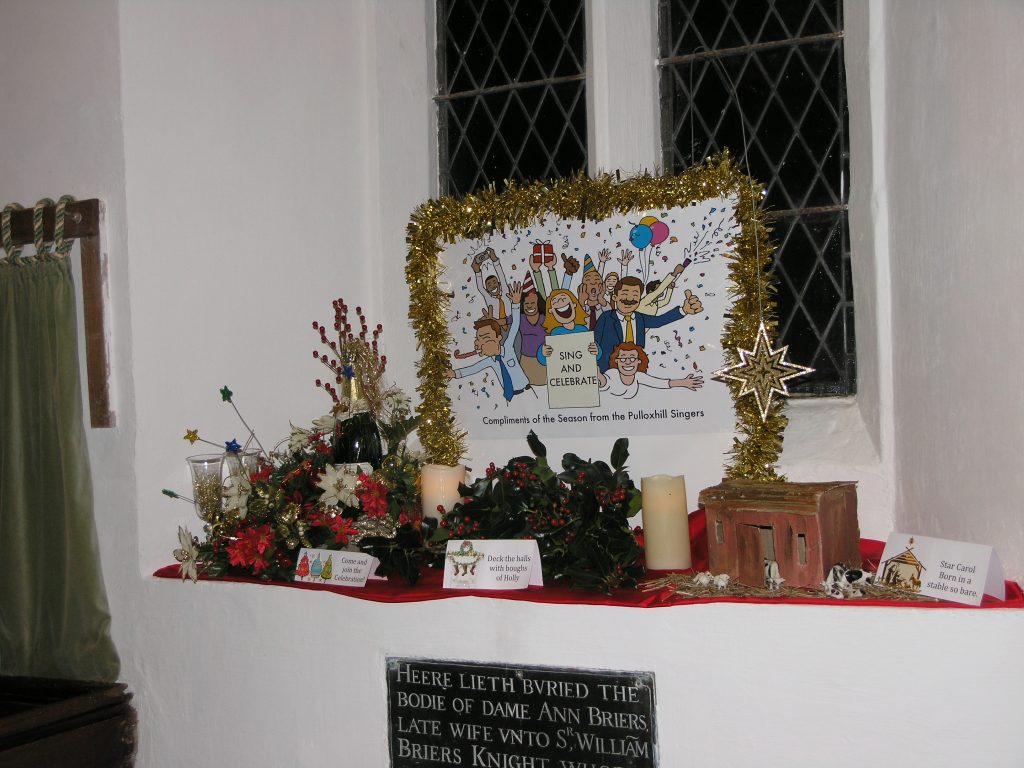 No Christmas is not cancelled - just slightly different this year.  Above is a reminder of the window decorations that have been displayed by members of the various groups in the village in previous years.  We are really missing them this year!  However the village is alight with Advent window decorations organised by Gill Baggott and Cherrybe.  Maps for the trail can be bought for £2 from Gillybaggott@gmail.com in aid of the Friends of Pulloxhill Church.  The churchyard will also display a Nativity scene and will be lit on Christmas Eve.
The usual Christingle Service will be a virtual event this year on Sunday 13th December.  However the Christingles will be available in a special pack including everything you need to make your own Christingle and will be distributed by the school.  If your child does not attend the local school you can still obtain a pack from Linda Brown - 01525 714256.
We shall also be opening the church for two services.  The first is on December 20th at 11.30 am which will be a reflective Eucharist service and we shall also have a Eucharist service on Christmas Day at 9.30 am.  Both services will be subject to the Covid rules of social distancing and wearing masks and sadly the numbers will be restricted.
Needless to say we can't wait to get back to our usual programme of services and social events and we look forward to welcoming everyone to these in 2021 when the rules allow.
For now we wish you all a peaceful, healthy, and happy Christmas.