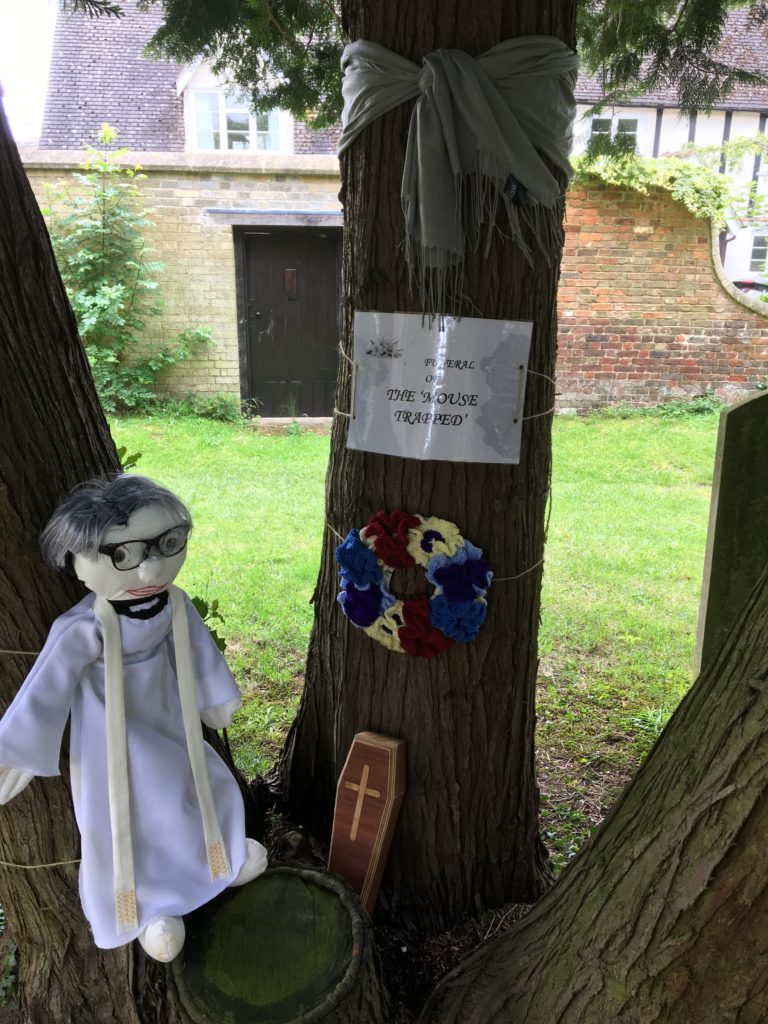 Pulloxhill trees came to life with imaginative and amusing decorations for the Tree Festival organised by the Friends of the Church.
The stalls on the village green brought everyone together and the interesting stroll around the village to see the decorated trees was captivating.
These are the photos of the PCC contribution which was entitled 'Four Weddings and a Funeral' - What else?
Well done to Linda and her helpers for their hard work and I wonder who this friendly looking Vicar is?